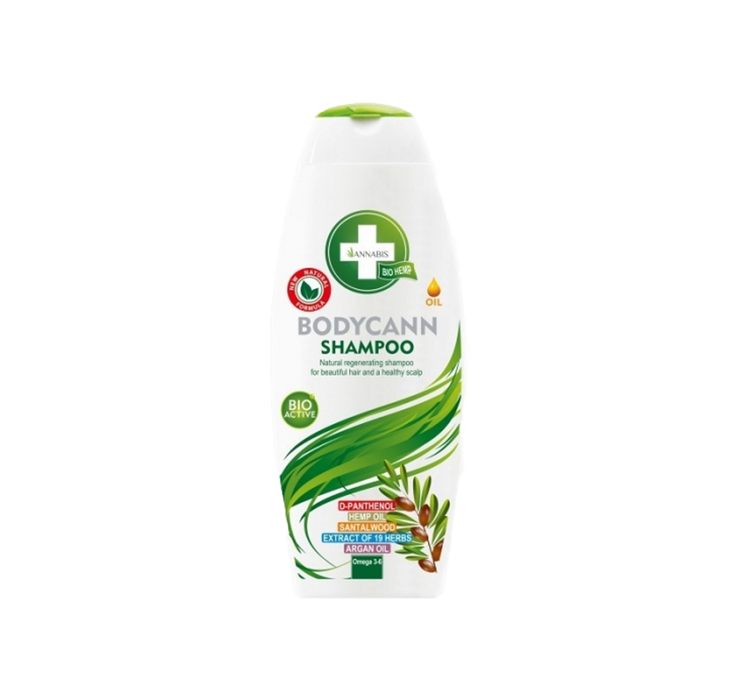 contains 250 ml
hempseed oil
D-Panthenol
Extracts from 19 herbs
Argan oil
Application:
Put a small amount of the shampoo into your hands and massage it gently into the hair and scalp. Wash your hair afterwards and rinse the shampoo thoroughly.
Ingredients (INCI): Aqua/Water, Cocamidopropyl Betaine, Coco-Glucoside, Sodium Cocoamphoacetate, Sorbitan Sesquicaprylate, Lactic Acid, Disodium Cocoyl Glutamate, Sodium Caproyl/Lauroyl Lactylate, Triethyl Citrate, Panthenol, Taraxacum Officinale Extract, Veronica Officinalis Extract, Calendula Officinalis Extract, Euphrasia Officinalis Extract, Achillea Millefolium Extract, Equisetum Arvense Extract, Viola Tricolor Extract, Aesculum Hippocastanum Extract, Malva Mauritiana Extract, Plantago Lanceolata Leaf Extract, Tilia Euchlora Extract, Lavandula Angustifolia Extract, Sambucus Nigra Extract, Arnica Montana Extract, Mentha Spicata Herb Extract, Bellis Perennis Extract, Lamium Album Extract, Potentilla Anserina Extract, Linaria Vulgaris Extract, Cannabis Sativa Seed Oil, Argania Spinosa Kernel Oil, Amyris Balsamifera Bark Oil, Lavandula Angustifolia Oil, Cedrus Atlantica Wood Oil, Sodium Benzoate, Potassium Sorbate, Citric Acid, Linalool.