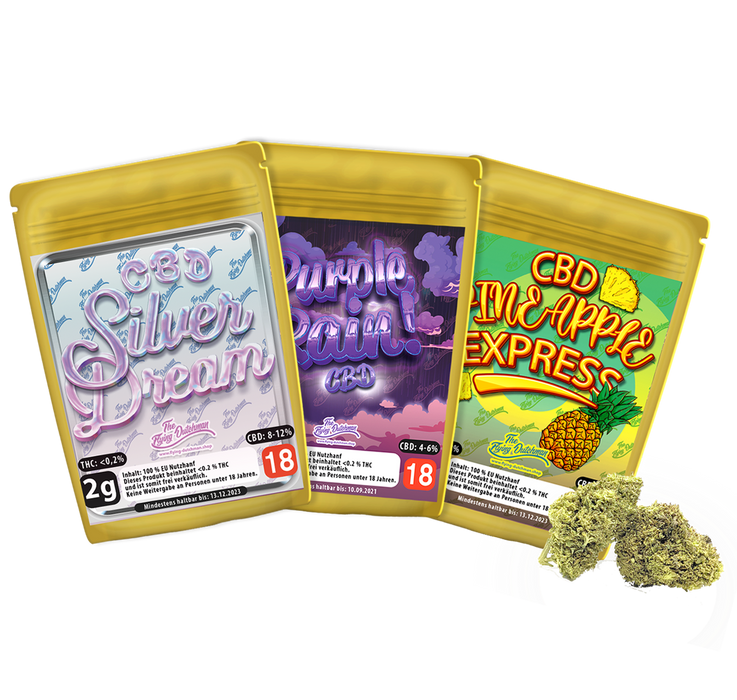 Double Bundle - Ice Cream OG & Pink Lemonade
• 2.5 g Ice Cream OG
• 2.5 Pink Lemonade
Unit price:
53,00 €
.
You save €10.00.
All our flowers are grown in controlled organic cultivation, manually re-selected after harvest and trimmed if necessary.
The high quality flowers are made of 100% EU certified hemp.
The names "Ice Cream OG" & "Pink Lemonade" are for marketing purposes only. The flowers are high quality hemp flowers with a THC value of <0,2 %.