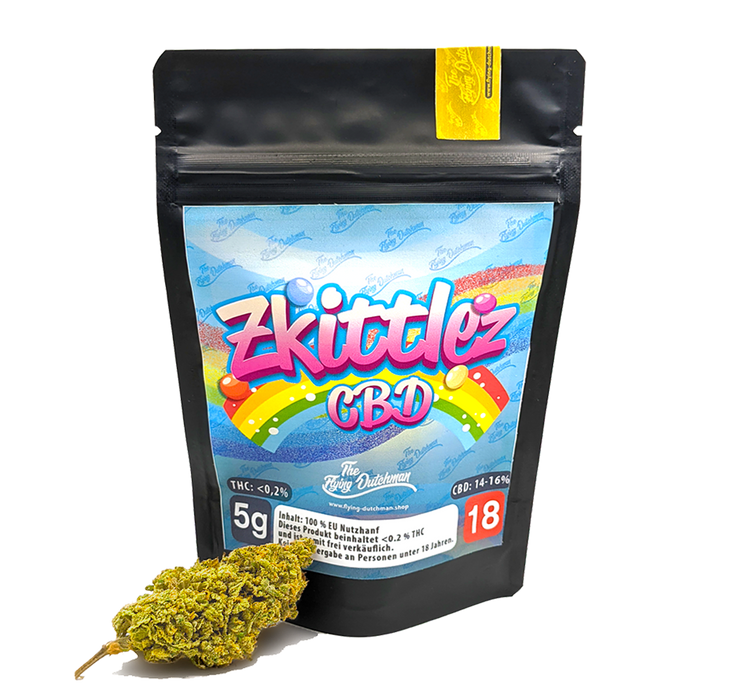 CBD flowers - Blueberry Yum Yum
contents: 2,5 Gramm
THC content: < 0,2 %
CBD content: ~ 2 - 4 %
We present to you: Blueberry Yum Yum
Blueberry Yum Yum comes in a sealed can, California style.
The flowers are beautifully shaped, compact and have a slightly darker green tone with some purple spots.
All our flowers are grown in controlled organic cultivation, manually re-selected after harvest and trimmed if necessary.
These high quality flowers are made of 100% EU certified industrial hemp.
The name "Blueberry Yum Yum" is for marketing purposes only, the hemp strain can be found in the product description or the packaging information!

These are quality hemp flowers with a THC concentration of <0.2 %.