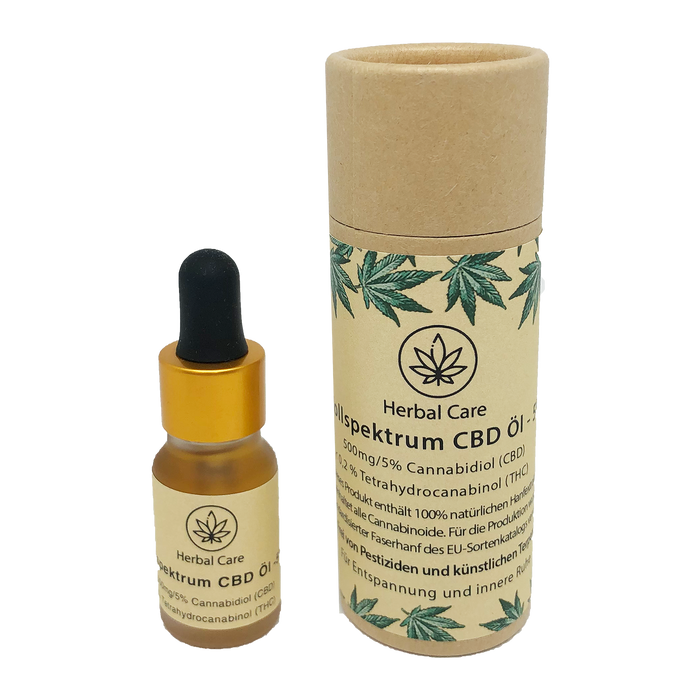 Herbal Care - Full Spectrum CBD Oil - 10%
Our CBD oil is produced from hemp plants with low THC content (less than 0.2%).
With 10% CBD content this is our second strongest full spectrum oil.
It is just the right product for those who want to try CBD but only want to take it orally.
• 5 ml / 10 ml
• 500mg/1000mg CBD

Ingredients:
• CO2 extracted cannabis resin
• cannabidiol (CBD)
• without additional terpenes!
• carrier oil: hemp seed oil or sunflower seed oil

This product is veggie friendly and gluten and lactose free. Without artificial sweeteners or aromas. Lab tested.