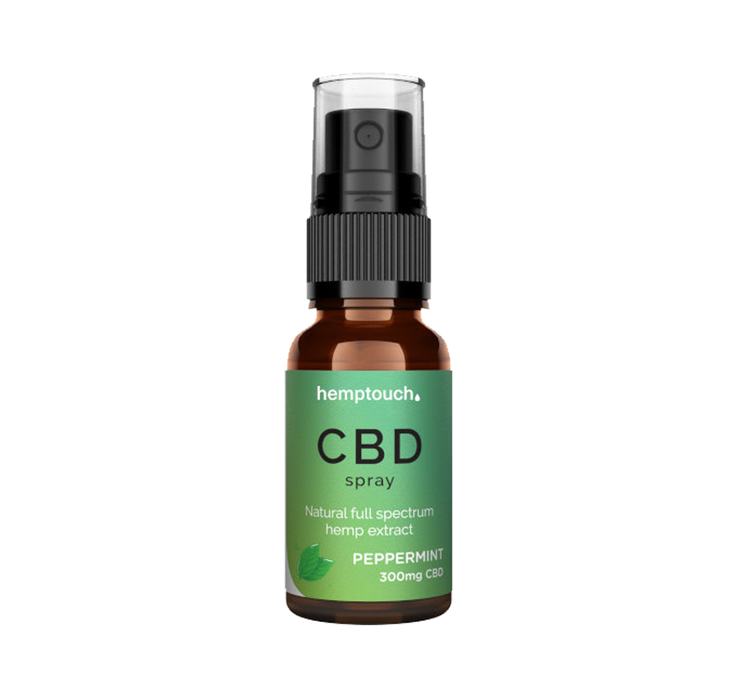 Full spectrum CBD Mouth Spray - 300mg - 20ml - Peppermint
CBD consumers prefer to apply the oil under the tongue, which is not always easy to do, e.g. when travelling.
For this purpose hemptouch has developed CBD mouth spray:
• contains 20ml
• peppermint taste
• 300 mg CBD
CBD could not be applied any easier.
The spray is also ideal for use on the skin.